Our playgroup scheduled a trip to the fire museum this last week. The kids had an absolute blast and learned lots of cool stuff- like not to get your favorite toy while escaping a fire. None of them were too keen on the fireman all dressed up, but supposedly its good for them to see so they hopefully won't be afraid if they ever encounter one in real life. Its was a great day for mommy and Sullivan with no sister allowed!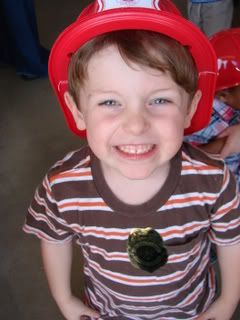 He was truly worried that people might think he was a real fireman since he had the hat AND the badge.



The kids had to crawl out of the fire.



Lots of little fire people checking out the fire trucks.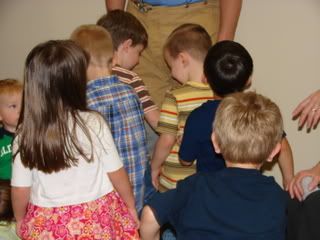 The kids got to step on the fireman's boots to see if it hurt.



Checking out the bedroom, Sullivan asked who was the boss. The fireman tried to explain, but lost him.



Our neighbor, Sullivan's new best bud.



Ring around the firepole.



Our group of fire people.


One handsome fireman!